Coronavirus updates: Almost five million virus cases worldwide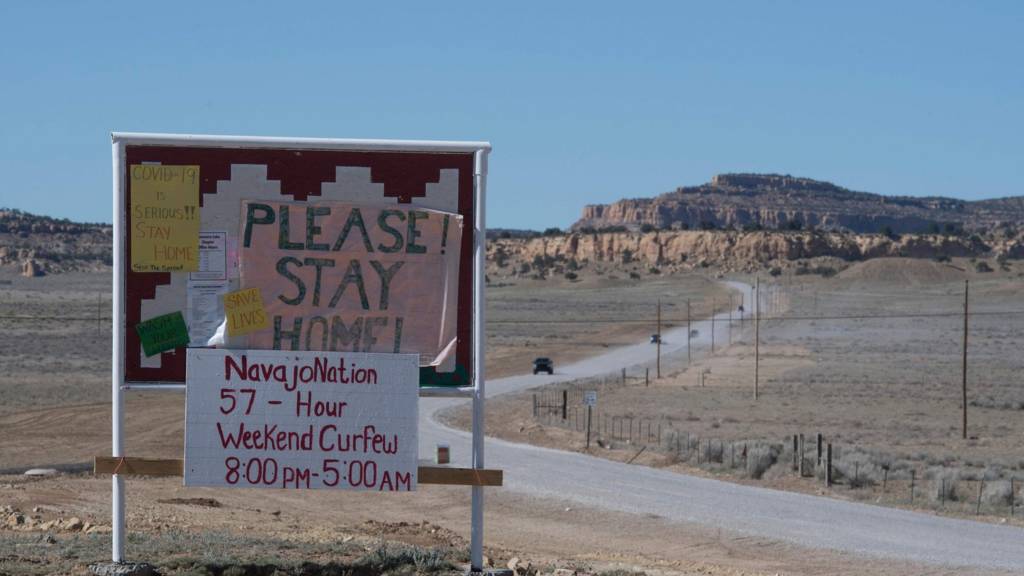 The Australian zoo that was 'smashed' twiceBBC
1,4931,493
viewing this page
Related Video and Audio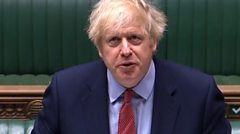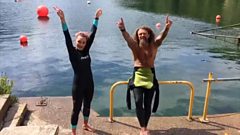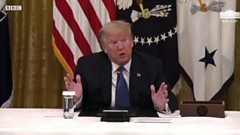 RTL
Got a TV Licence?
You need one to watch live TV on any channel or device, and BBC programmes on iPlayer. It's the law.
Live Reporting
Edited by Anna Jones
All times stated are UK
The Australian zoo 'smashed' by fires then virus

BBCCopyright: BBC

Image caption: Mogo Zoo, in New South Wales, was overrun by bushfires last year

Last New Year's Eve, bushfires tore through the rural town of Mogo in New South Wales.

The local zoo there was closed for two months. No animals were hurt in the blazes fortunately, but the site was damaged from the flames.

It then managed to re-open – but only briefly, before virus restrictions forced it to shut down again.

So what does its future look like and how will it survive? Watch the report from the BBC's Simon Atkinson.

South Africa virus deaths 'to soar'

ReutersCopyright: Reuters

At least 40,000 people could die with coronavirus in South Africa by the end of the year, scientists have warned. The projections were made by a group of academics and health experts advising the government.

They assume tough lockdown restrictions will be eased from June, as President Cyril Ramaphosa has announced.

The curbs – which were introduced in March and include a ban on tobacco and alcohol sales – have been credited with slowing the spread of the virus.

The country of 57 million people has recorded just over 18,000 cases of Covid-19 and 339 deaths linked to the disease so far.

Germany to clean up slaughterhouses

Germany has agreed on a proposal to ban the use of temporary workers at slaughterhouses, after hundreds of these workers across Germany and France tested positive for Covid-19.

Many of these slaughterhouse workers had arrived from Romania on flights chartered by farmers.

Health experts are looking at possible reasons for the outbreaks, including overcrowded accommodation and cold conditions at processing facilities.

The issue of poor working conditions in German meat-packing factories was raised after a cluster of coronavirus infections were recorded at a slaughterhouse in the western German city of Münster over the weekend.

At another slaughterhouse in Coesfeld, North Rhine-Westphalia, more than 260 workers – many living in shared accommodation – tested positive for the virus.

Getty ImagesCopyright: Getty Images

NZ PM suggests four-day work week

New Zealand's Prime Minister Jacinda Ardern has encouraged a four-day work week in a bid to boost domestic tourism.

The country's tourism industry – one of its most important sectors – has taken a massive hit as a result of the outbreak.

The idea has of course, got many in the country excited.

Many online praised the move, saying they were "all for it", though a handful pointed out that it could simply result in longer hours on working days – making employees less productive.

But one business in New Zealand that made the move to a four-day week in 2018 says that it can "definitely" be done.

"It would be a strategy to rebuild the economy and particularly the hard-hit tourism market," Andrew Barnes, the founder of Perpetual Guardian told The Guardian newspaper.

"We have to be bold with our model. This is an opportunity for a massive reset."

Getty ImagesCopyright: Getty Images

All 50 US states move toward reopening

Getty ImagesCopyright: Getty Images

As the United States' death toll passes 93,000, all 50 US states have partially reopened after a two-month shutdown.

But wide discrepancies remain between states in terms of infection rates and the pace of their economic restart.

Countrywide, the US is seeing an overall downward trend in new cases and deaths over time.

Some of the hardest-hit areas, including New York, New Jersey and Washington state are now showing the sharpest declines, while majority of states have reached plateaus.

Still, states like Arizona and North Carolina continue to report increases.

Australian states argue over opening borders

There's been a bit of a row this morning between various state leaders in Australia who are keeping their borders shut.

Australia has a national three-step plan to exit lockdown- where things like venue re-openings and grouping sizes are expanded gradually. However, it's up to each state and territory to decide when they move – and that's sparked tensions over things like domestic travel.

Yesterday, New South Wales – the most heavily populated state and which has been worst-affected by case numbers – encouraged other states' residents to visit when it relaxes travel rules in June. NSW urged its neighbour, Queensland, and other states to open their borders to boost the economy.

The calls weren't well received. Queensland said it wouldn't be lectured to "by a state that has the
highest number of cases in Australia" while Western Australia claimed it was being "bullied" by NSW.

BBCCopyright: BBC

Image caption: South Australia, the Northern Territory and Tasmania also haven't mentioned when they might open borders

Australia's Northern Territory eliminates virus

Getty ImagesCopyright: Getty Images

Image caption: There are zero known active cases in the Northern Territory now

Australia's least-populated territory has declared itself free of the virus after officials said its last known case had recovered.

The remote northern region had recorded the smallest number of cases – just 29 – and was the first to kick off lockdown exit at the start of May. Its restaurants, nail salons, parks and gyms are now all open with distancing restrictions.

"It's been six and a half weeks since we have
had a locally diagnosed case but we mustn't become complacent," said the NT's health minister this morning.

The territory still has its borders closed to the rest of Australia, and has maintained a ban on non-essential travel to remote Aboriginal communities in the outback.

There are currently just over 600 active cases across the country, which is swiftly moving out of lockdown.

WHO records highest daily number of cases

The World Health Organization has recorded its largest daily rise in global cases, with 106,000 reported over the last 24 hours.

WHO head Tedros Adhanom Ghebreyesus revealed that almost two thirds of this number was reported in just four countries.

He warned the world still had "a long way to go in this pandemic".

Despite this, a number of countries, including the US, have already begun to loosen lockdown restrictions.

The US remains the worst-hit country, with more than 1.5m cases and 92,000 deaths so far.

Getty ImagesCopyright: Getty Images

Image caption: Dr Tedros has warned that there is still "a long way to go"

Almost 5 million infected with virus

The number of people that have been infected with the virus worldwide has now reached just shy of 5 million.

The global number now stands at 4,995,127, according to data from Johns Hopkins University, which has been keeping track throughout the crisis. However, with many cases going unrecorded or undiagnosed, the true number of infections is likely to be far higher.

Here's a quick breakdown of the countries with the highest number of cases:

US – 1.5 million
Russia – 308,705
Brazil – 291,579
UK – 249,619
Spain – 232,555

The worldwide death toll now stands at 328,079.

Welcome back to our coverage

Welcome back to our rolling coverage on the global virus pandemic. With teams across Asia, Europe, Africa and the Americas we'll keep you posted on all developmets worldwide as they happen.

Here's what you need to know this Thursday;

The number of globally confirmed infections is now edging towards 5 million. This comes as as the World Health
Organization reports the biggest rise in new coronavirus infections in a
single day
Brazil is on the verge of having the second-highest number of cases. With nearly 20,000 new infections a day, it's about to overtake Russia. The US is at the top of the list
Russia has recorded its lowest daily increase since early May, suggesting the outbreak might be stabilising there
China has had only two new cases over the past day, one local and one imported. But the country says the virus is behaving differently in some recent imported infections, suggesting that it changes as it spreads
In South East Asia, Indonesia has reported almost 700 new cases, its biggest daily rise, suggesting the pandemic has still not peaked there.
Cambodia however, which says it is virus-free has lifted a ban on entry of visitors from Iran, Italy, Germany, Spain, France and the United States.